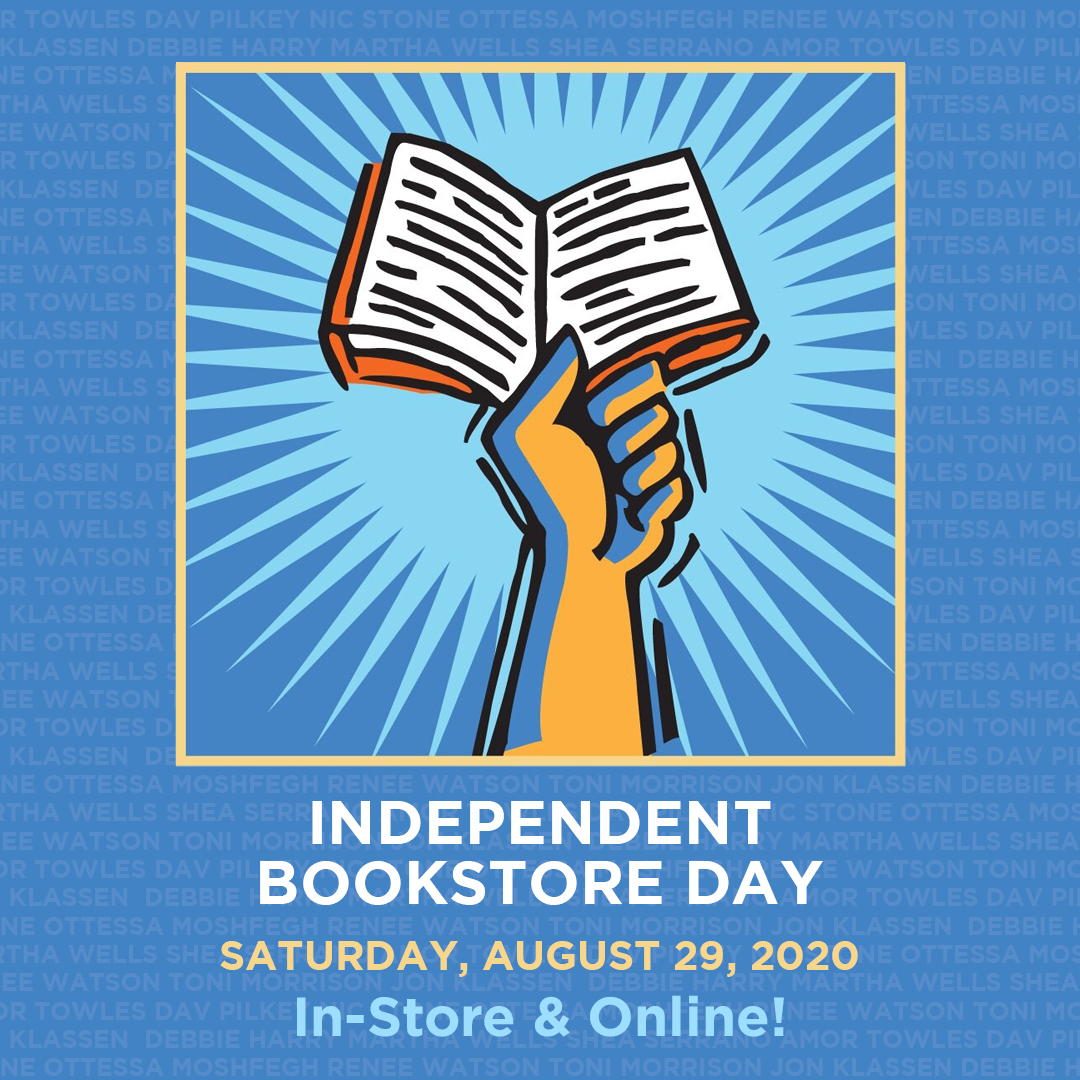 If this year has taught us anything as a small business, it's the resilience and empathy of the book community. Gingko Press has had the honor of being in business for 30 years, thanks largely in part to the independent bookstores who work so hard to get our titles into customers' hands.
In celebration of Independent Bookstore Day 2020, we've compiled a list of amazing indies located across the country. While many stores remain closed for public browsing and cannot fully participate in IBD as in previous years, we've been inspired by the ingenious ways these stores are still servicing their patrons through online ordering and virtual events. Please show your support by shopping locally and sending love to your community bookstores, today and every day!
Thank you to all the employees and loyal customers of these establishments. We wouldn't be where we are today without your support.
Indie Bookstores by State:
Changing Hands – Arizona
Arcana – Los Angeles, California
Builders Booksource – Berkeley, California
Green Apple Books – San Francisco, California
Hennessey + Ingalls – Los Angeles, California
Kinokuniya Bookstore – San Francisco, California
Skylight Books – Los Angeles, California
The Last Bookstore – Los Angeles, California
Vroman's Bookstore – Pasadena, California
Tattered Cover – Colorado
Drawn Down Books – Connecticut
Kramerbooks & Afterwords – DC
Politics & Prose – DC
Wynwood Walls – Florida
Eagle Eye Book Shop – Georgia
Prairie Lights – Iowa
Quimby's – Illinois
Carmichael's Bookstore – Kentucky
Octavia Books – Louisiana
Brookline Booksmith – Massachusetts
Atomic Books – Maryland
Print: A Bookstore – Maine
this is a bookstore & Bookbug – Michigan
Moon Palace Books – Minneapolis
Left Bank Books – Missouri
Shakespeare & Co – Montana
Firestorm Bookstore Co-Op – North Carolina
Toadstool Bookshop – New Hampshire
Garcia Street Books – New Mexico
Writer's Block – Nevada
The Strand – New York
Rizzoli – New York
Spoonbill & Sugartown – New York
The Book Loft – Ohio
Big Story Books & Movies – Oregon
Powell's – Oregon
The Doylestown Bookshop – Pennsylvania
Symposium Books – Rhode Island
The Bookshop – Tennessee
BookPeople – Texas
The Twig Book Shop – Texas
Weller Book Works – Utah
Chop Suey Books – Virginia
Phoenix Books – Vermont
Elliot Bay Book Company – Washington
Village Books – Washington