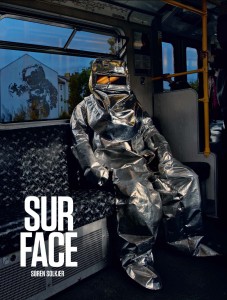 Danish photographer Soren Solkaer has chosen Australia to premiere the international launch of his new book, Surface. Surface sees Solkaer photograph 135 of the most significant contemporary and pioneering street artists. The photographs show the artists with their own art work in a subjective and staged manner using artificial light and props.
An exhibition of Solkaer's works is set to coincide with the launch of the book in Sydney and Melbourne.
The Sydney exhibition and book launch takes place March 4th at Art Equity. The exhibition is open February 23rd through March 6th. For more information, visit Art Equity here.