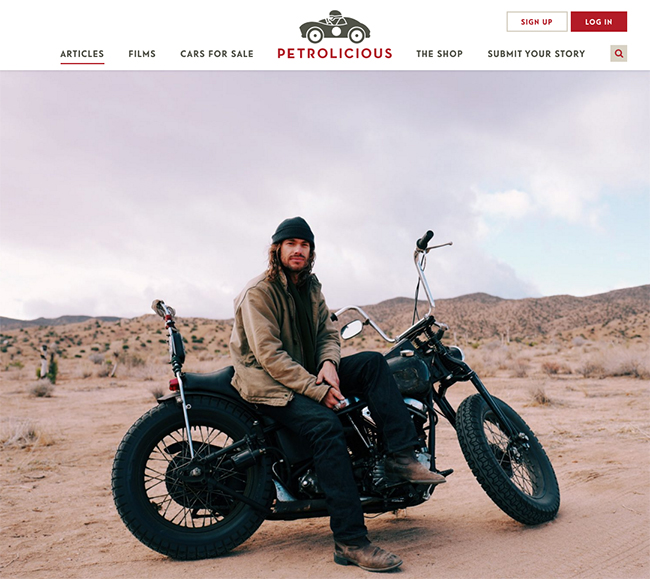 Florence Walker at Petrolicious has just published a great new interview with Todd Blubaugh that delves into the gearhead aspects of his 6-month road trip in 2013 as well as the spiritual and psychological.
Walker says of Too Far Gone, "One day English Literature Students in lofty ivory towers will study the themes surrounding road trips with the same intensity as they study gender in Twelfth Night and love in Romeo and Juliet. One of the works you could imagine them discussing late into the night is Todd Blubaugh's latest offering, Too Far Gone." She goes on, "Todd's poetic language and candid photography is therapy in itself for the reader. For anyone seeking to understand man's way of dealing with bereavement, this book is a must."
Treat yourself to the full interview at Petrolicious here. Too Far Gone is available from Gingko Press.
For US holiday orders, please place your order by Friday, December 16th for FedEx delivery by the 25th.