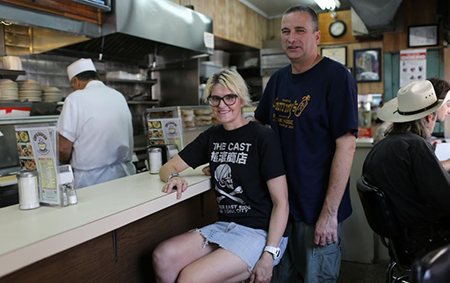 Chester Soria at Metro New York has published a great profile of James and Karla Murray and their work photographing New York City's threatened independent businesses in advance of their new book Store Front II. The Murrays remain optimistic despite the rapid disappearance of many of the businesses they've photographed, saying they "don't see their books as a warning to potential business owners or even a tragic tale for those who've been forced to lock up their doors.
'"How they the ones that continue to do well and soldier on in the face of monumental struggles — that's what makes us happy."'
Read the rest of the story here.
Store Front II – A History Preserved: The Disappearing Face of New York presents the ongoing story of New York's independent shops, bodegas, bars and more with the same vibrant photography and deeply personal interviews as its predecessors, Store Front and New York Nights. It will be available November 2015.