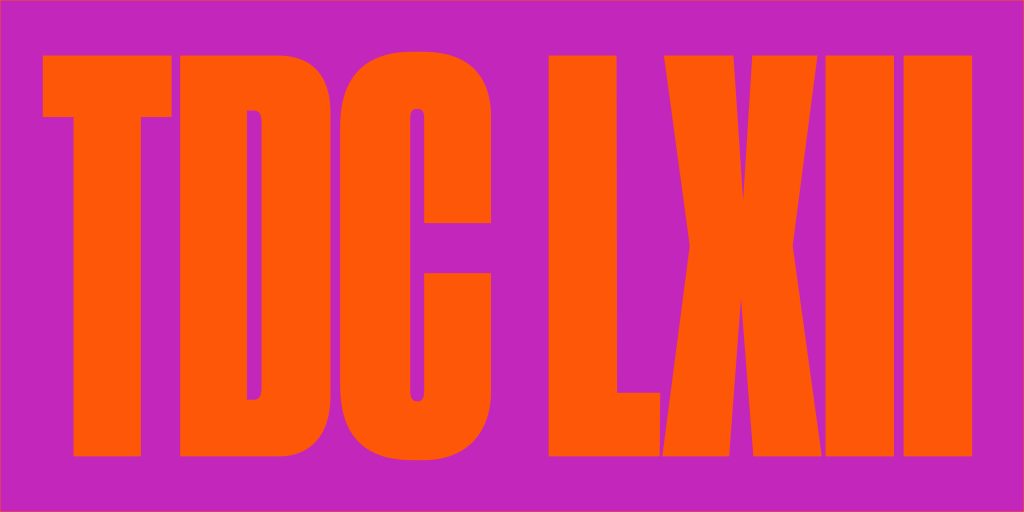 Zuzana Licko and Rudy VanderLans of the historic design studio and type foundry Emigre are being honored by the Type Directors Club tonight at the TDC62 and TDC2016 Opening Reception as winners of their annual award, the TDC Medal. Over the past 49 years the TDC Medal has been awarded to individuals who excel in the field of typography and typographic design. The award "expresses collective gratitude to those who by their work and talent have shown the value of a heightened awareness of typography in communication" (Type Directors Club). Congratulations, Zuzana and Rudy!
Tonight's event is a private opening reception for the Type Directors Club's sixty-second annual typography exhibit, TDC62, and their annual typeface design competition, TDC 2016. While the reception is only open to TDC members, honorees, and the press, TDC62 will be open to the public with free admission from July 13th through August 4th. It will take place at the Cooper Union's Gallery 41. For more information about TDC62 visit the event page here.
Emigre's newest book Emigre Fonts: Type Specimens 1986-2016 is now available from Gingko Press.