Halloween is right around the corner, and Gingko Press has you covered if you're looking for the perfect title to help get into the spirit of the season! We've put together a list to help you find exactly what you need for the witching hour, whether you'd like a fresh new title to devour or just want to curl up in a comfortable tomb with an old favorite.
New Releases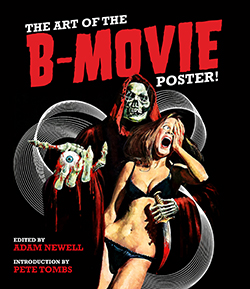 Exploding off the page with over 1,000 of the best examples of exploitation, grindhouse, and pulp film poster design comes The Art of the B Movie Poster, a collection of incredible posters from low-budget films from the 1940s, 50s, 60s, and 70s that Rue Morgue Magazine calls ""a veritable photographic study of exploitation advertising." Edited by Adam Newell and featuring an introduction by author and filmmaker Pete Tombs, The Art of the B Movie Poster is a loving tribute to the artwork and artists that brought biker gangs, jungle girls, James Bond rip-offs and reefer heads to life for audiences around the world.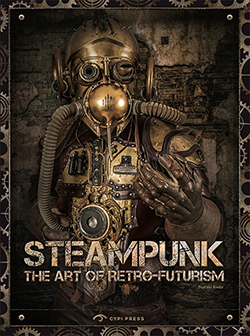 Steampunk: The Art of Retrofuturism
Steampunk: The Art of Retro-Futurism gathers work by the best artists, designers, and craftsmen in the field in a collection sure to fire the imagination of any fan. The showcased projects include conceptual designs and realized projects in fashion, sculpture, toys, props, and more, all of which explore a world where inventions of the past and a fantastical future coexist. Features the works of artists such as Samuel Gomez, Kazuhiko Nakamura, Nicole Stengel, 2-Far Playthings, and others.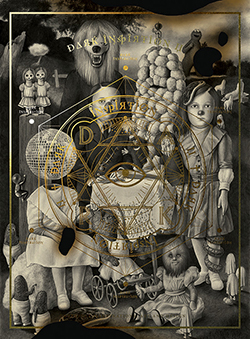 Following the overwhelming success of the first volume in the series, Dark Inspiration 2 charts new territory in the world of macabre aesthetics, showcasing the best new artworks in the genre that are sure to disturb and alarm. Artists within include Alex Garant, Anton Semenov, Dan Hillier, Daniel Martin Diaz, Elisa Ancori, Evelyn Bencicova, Fiona Roberts, and many more.
Backlist Titles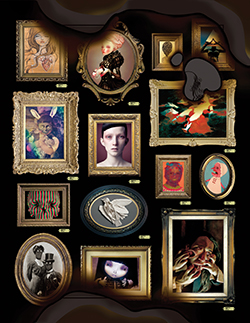 Not necessarily conflicting with the belief in a heavenly world, Dark Inspiration invites viewers to redefine the horizons for beauty and morality and savor the exquisite darkness with a dramatic and bold compilation of artwork that touches the taboo areas of sex, death, destruction, perversion, and crime.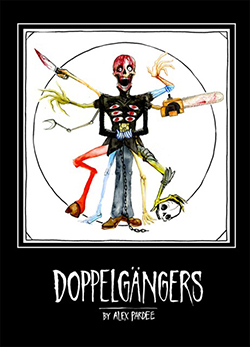 Prolific visual artist Alex Pardee returns with a collection of some of the most horrifying and iconic characters of film, video games and comics with Doppelgangers. Nostalgia and terror mix with the blood, guts and slime that drip from the collection's pages, but above all, Pardee's tongue-in-cheek humor shines through, with incompetent space villains and men with scissors for hands rubbing shoulders with mutating aliens, erudite cannibals, and a healthy assortment of axe murderers, demons, evil clowns and killer tomatoes. Also available in a blood-spattered limited edition!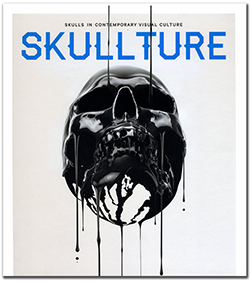 Skullture: Skulls in Contemporary Visual Culture
Skullture presents different aesthetic uses of the skull as well as its various cultural resonances through myriad disciplines of art design and fashion. The book explores the connections of Aztec religious iconography to Damien Hirst and the Ramones to eighteenth century funerary practices without ever losing sight of the fact, that while society changes, the visual staying power of the human skull carries on.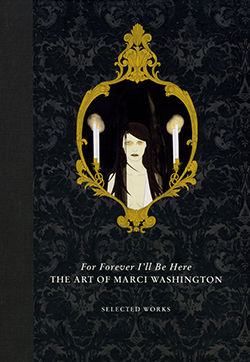 For Forever I'll be Here: The Art of Marci Washington
Marci Washington's distinctive artwork subverts Victorian gothic imagery into a contemporary visual language all its own. For Forever I'll Be Here is an oversize monograph of recent work by this Oakland, California based artist — including a collection of paintings exhibited at Leeds College of Art in 2011.
Happy Haunting!