Our "Artist at Home" series aims to provide a sense of comfort and community during these trying times. We've asked some of our favorite Gingko authors how sheltering-in-place has affected their creative process, and how they think others can stay positive despite it all. As firm believers in the importance of arts & culture in our everyday lives (now more than ever), we hope you find some inspiration in their responses and have a chance to check out their individual work.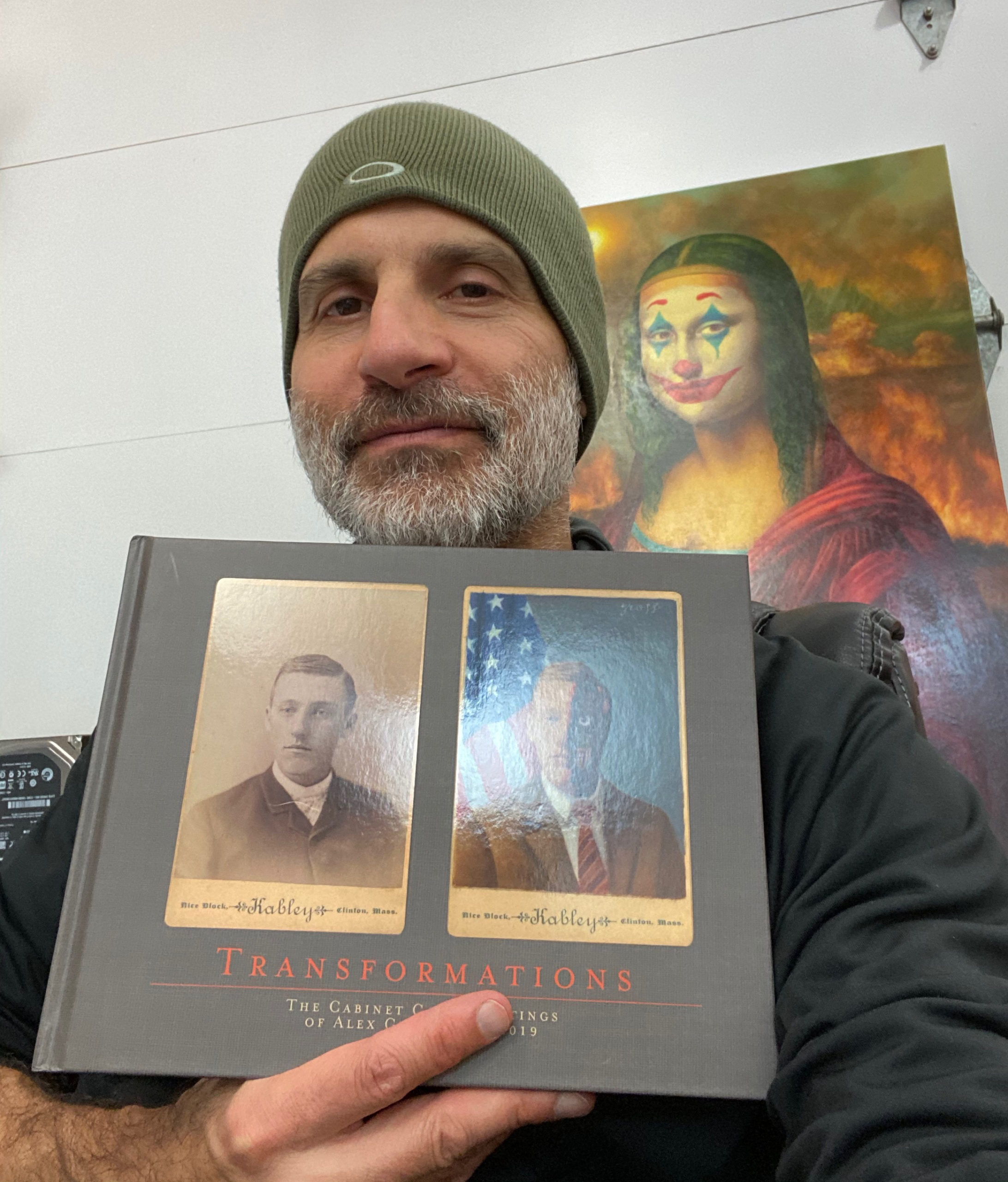 Alex Gross is the artist behind Now and Then and Transformations. You can view his work on alexgross.com and Instagram.
How are you spending this time? Are you creating art "as usual," or is there a variance to your routine?
I am actually creating more or less "as usual," or at least trying to. I am watching more movies with my 5 year old son, and taking more walks with him too, so getting less work done. But I am still painting, and I love getting in the studio, putting on a good audiobook or podcast, and trying to forget about the world and just paint.
What's been the biggest challenge for you, and how are you handling it?
Navigating this with a young child is for sure the hardest part. Especially for my wife, since she is doing most of the work setting up classes via Zoom, and playing with him. He's of course not happy all the time because his fun young life has been upended, and it's super unfair to him, and to all kids. So we're doing the best we can – my wife and I are spending more time with him and we've had some good monopoly games and movie times. But sometimes it's very tough.
What advice would you give to anyone struggling to create right now?
If you don't feel there's something you want to create, and you don't need to, then just take a break. Go easy on yourself. It's not really a time for getting stuff done. I just happen to love painting and it also gives me a feeling that I have a teeny bit of control when I paint, in this otherwise totally out of control reality in which we're living.
Do you have any advice for someone looking to optimize their space at home for a good work/play balance?
It depends on many factors, one of which is who you live with. If you don't have kids, or a partner, then it's easy to make your whole living space into a workspace. When I was younger, my living room was my studio. When I got married, the studio moved into a bedroom, with an office in the living room. And then when I had my son, the studio went into a garage. But it also depends on how large a space you are in. A studio apartment is much different from a 2 bedroom house.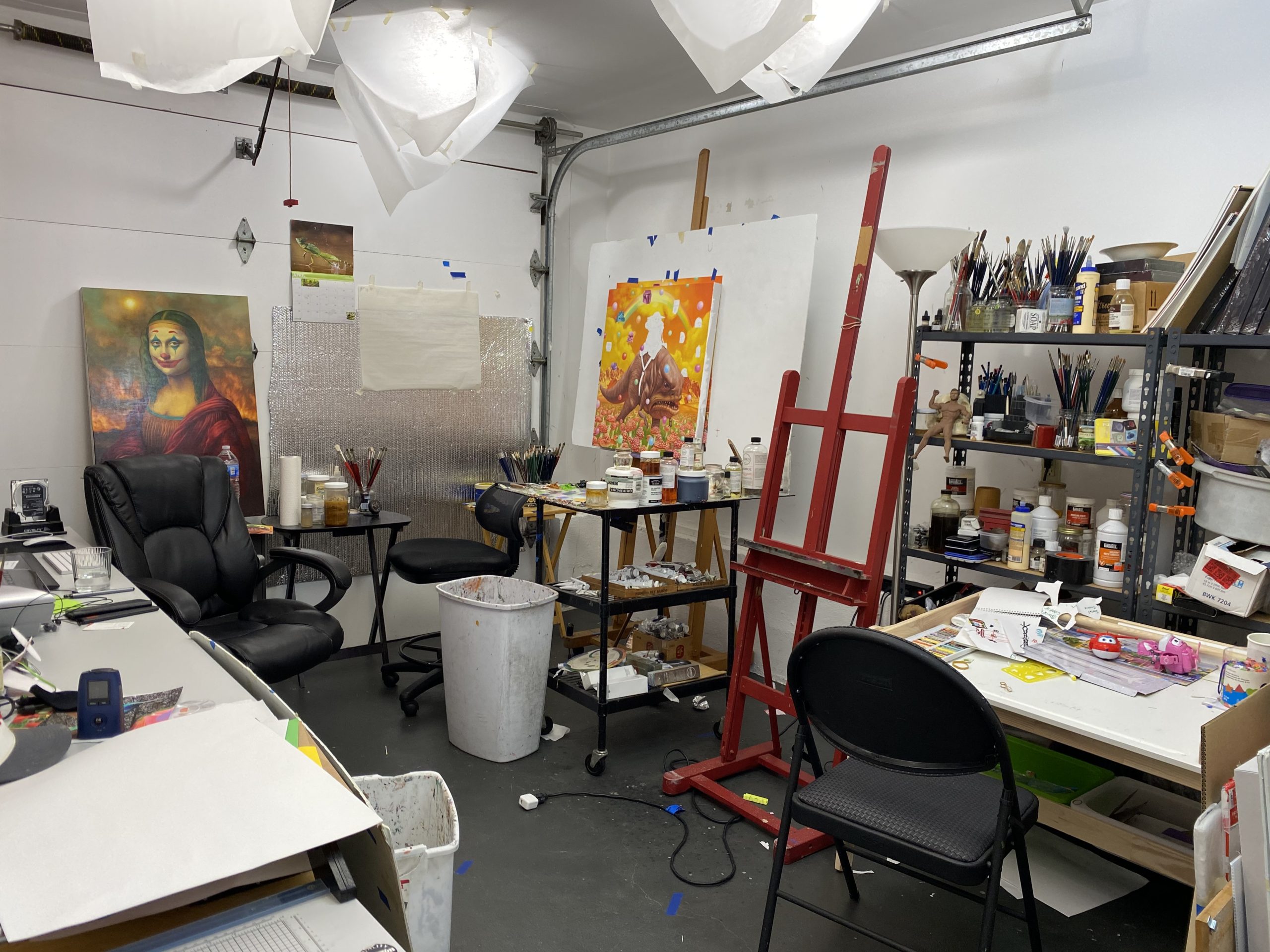 Alex's home studio
How can people support the arts community during this time?
I honestly have no idea, other than buying art from artists they love, if they can still afford it. I am planning to donate a percent of my next print sale to a charity, like Meals on Wheels. But it's not an arts community charity, it's just one of several groups helping people right now. It's not only artists that are hurting.
What do you hope people take away from all this? Do you think the arts community will look different as we transition back to "normal"?
Again, I don't really know. I don't think much about the arts community. I'm more interested in our human community. I don't know what will be normal in the future. From all intelligent sources, this pandemic will ease up, but not disappear for quite some time. Basic realities like going to school may be altered for very extended periods. I hope that social connection will resume before too long. We all need it, as human beings — real connecting, not just virtual connection.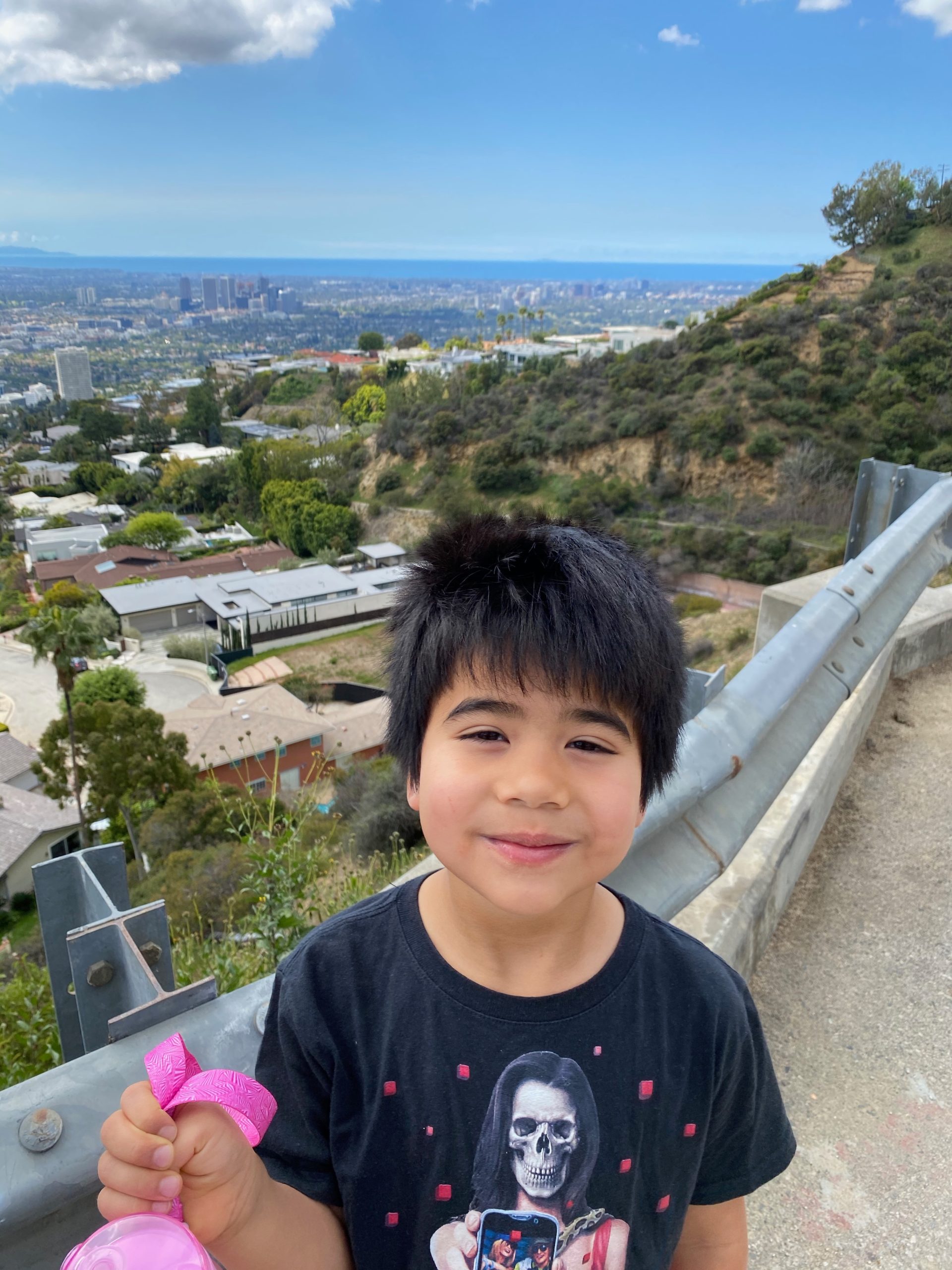 We asked each artist to send a picture of whatever last made them smile – here's Alex's son, Ronan.