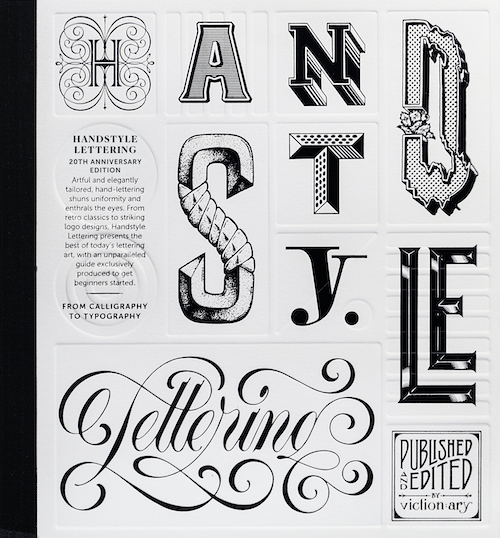 New
Handstyle Lettering
Published by Victionary
272 pages, Paperback
7 1/2" x 8"
English
ISBN: 9789887566540
$45
Not yet available, releasing Spring 2022!
Not Yet Published
In our increasingly digital age, the compass, eraser, pencil and pen may seem like archaic choices for cutting-edge typography design; enter Handstyle Lettering, the latest from industry leader Viction:ary. Handstyle Lettering puts the best in contemporary hand-lettering on display with artist profiles as well as broad surveys of handcrafted typographic projects used for signage, logos, invitations and more. The on-trend pieces within exist at the intersection of art, typography and design; their creators help lend authenticity and style to corporate identities, or allow small brands and individual projects to distinguish themselves from competitors with elegance and flair. The collection is complemented with break-downs of calligraphic type and alphabet practice guides, making Handstyle Lettering a complete guide for designers searching for inspiration as well as for creators looking to hone their own hand-lettering techniques.
A box set including a special beginner-friendly calligraphy pen-and-nib set by the renowned British manufacturers Manuscript and D. Leonardt & Co. is also available.