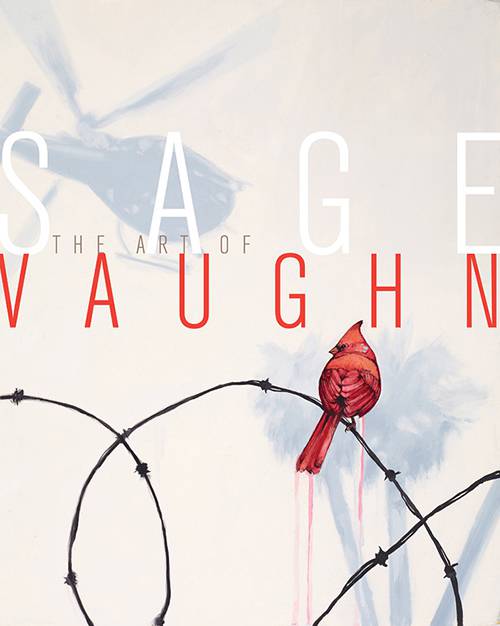 The Art of Sage Vaughn
poetry by Anthony Anzalone
Published by Zero+ Publishing
144 pages, Hardcover
10 1/4" x 12 3/4" (261 x 324 mm)
70 color illustrations, English
ISBN: 978-1-937222-15-4
$55.00
His first monograph in years, The Art of Sage Vaughn presents an up to date glimpse into the evolution of this memorable artist. Contrasting themes of riotous life with decay and vibrant color against muted grey provide a tension in his work between the natural world and the artificial.
Many of his paintings are a palimpsest, with multi-hued birds and butterflies still or superimposed in motion over washed out scenes of urban reality. The masterful use of drip lines in his paintings gives a feeling of fragility and delicacy to his subjects, but also reminds the viewer of the impermanence of life. Dreams of the past retreat into the vanishing point and leave us with a new reality and relationship with our world.
Sage Vaughn has shown his work throughout the US and Europe.