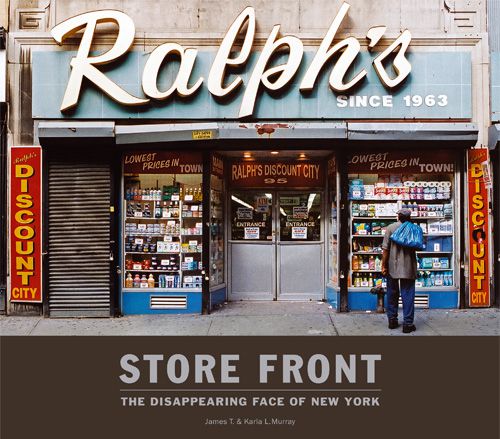 Bestseller
Store Front
The Disappearing Face of New York
Published by Gingko Press
336 pages, Hardcover
13 1/4" x 12" (340 x 303 mm)
4 fold-outs, large format, 220 color illustrations, English
ISBN: 978-1-58423-227-8
$69.95
Store Front – The Disappearing Face of New York is a visual guide to New York City's timeworn storefronts, a collection of powerful images that capture the neighborhood spirit, familiarity, comfort and warmth that these shops once embodied.
Almost all of these businesses are a reflection of New York's early immigrant population, a wild mix of Irish, Germans, Jews, Italians, Poles, Eastern Europeans and later Hispanics and Chinese.
The variety is immense from Manhattan's Yonah Schimmel Knish Bakery and Katz's Delicatessen to the Jackson Heights Florist in Queens, Court Street Pastry in Brooklyn, D. D'Auria and Sons Pork Store in the Bronx and the De Luca General Store on Staten Island. And as the Murray's stunning, large format photographs make patently clear, the face of New York is etched in their facades.
Press
Television & Film
Radio Interview with Jim and Karla Murray
Newspapers, Magazines & Online