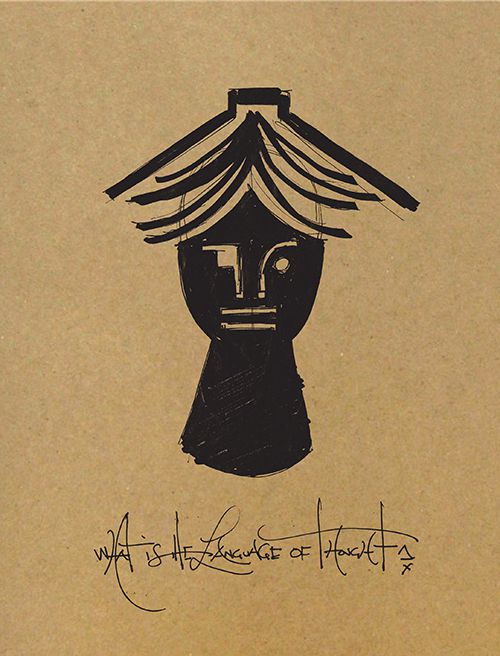 Ryan McGinness Composition Sketchbook
What is the Language of Thought?
Published by Gingko Press
80 pages, Softcover
7 1/4" x 9 1/2" (185 x 242 mm)
Gridded pages, English
ISBN: 978-1-58423-545-3
$9.95
An avowed sketcher, Ryan McGinness offers a new composition style journal, with a twist. His "What is the Language of Thought" journal begs for high-minded concept work-ups as well as loose, liminal wanderings of the pen. Get to work on your next study for a painting, ad campaign, logo or novel, just get started! Gridded with a nice kraft card stock cover and saddle-stitched spine.