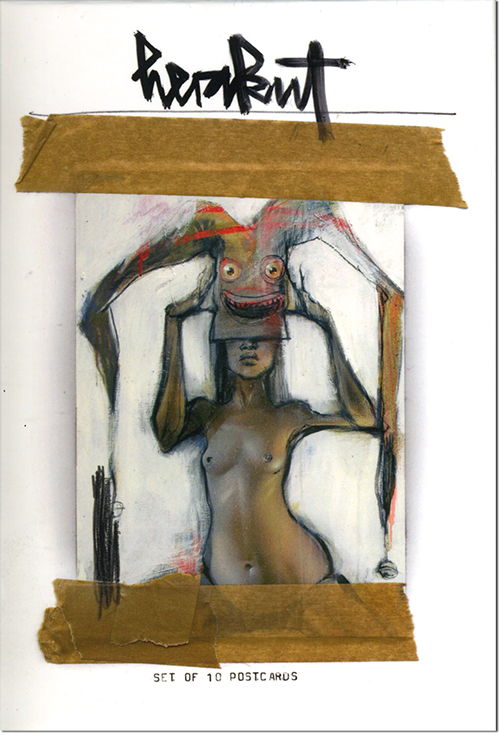 Herakut Postcards
Set of 10 Postcards
4 1/4" x 6"
ISBN: 9781584235675
$12.95
Since 2004, the graffiti loving and street art affiliated "storytellers," Hera and Akut, have combined their artistic skills and individual specialties in order to create one odd but always exquisitely beautiful, instantly recognizable style: Herakut.
It's an extremely contradictory mix of ingredients — Akut's autodidactic but top-level photorealism and Hera's classically educated though Don't-Give-A-Shit-roughness — that results in a surprisingly well-balanced fusion of respect for each other's qualities and the shared urge to capture life's anecdotes with brush and spray can.
These postcards feature photos and details from Herakut's work from 2009 to 2011. Printed on high-quality heavy matte paper, the blank backs leave room for artists and writers to leave messages of their own for their recipients, or make a perfect addition to any collector's stash.