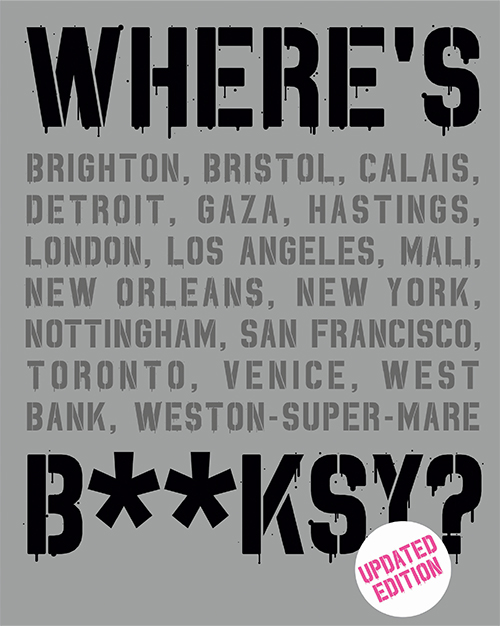 New
Where's Banksy?
New 2022 Edition
Published by Gingko Press
248 pages, Hardcover
8 1/2" x 10 1/2"
English
ISBN: 9781584237730
$45.00
The world's most celebrated artist keeps going from strength to strength, and in this latest edition of Where's Banksy?, we have his brilliant Migrant Child With Pink Flare in Venice, to the fantastic situationist Valentine's Day in Bristol. Two works referencing the pandemic show Banksy at his most eloquent. His homage to Oscar Wilde, Create Escape, also resulted in Banksy selling the work he stenciled on the side of Reading Jail in England, thus ensuring that the jail was turned into an arts center rather than being demolished. We also have Banksy's typically witty Great British Spraycation, featuring several works created in seaside towns along Britain's east coast, with Banksy addressing the plight of migrants, global warming, corporate greed and smug Western selfishness. Twenty years after his first works appeared in Bristol, Banksy has not only maintained his relevance, but has managed to preserve his anonymity.