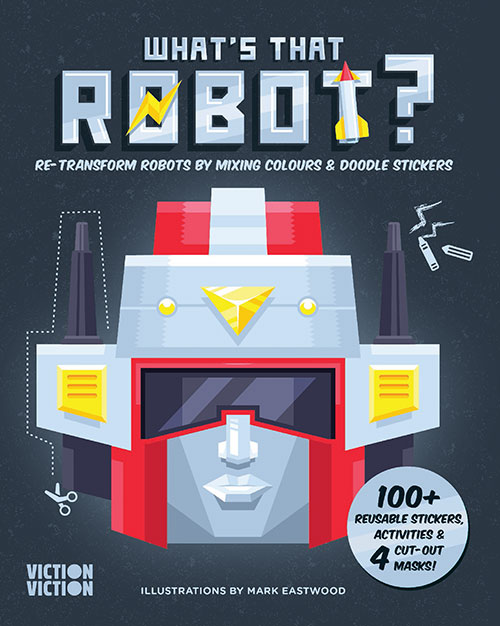 What's That Robot?
Re-Imagine Faces by Mixing Doodles & Stickers
Published by Viction Viction
186 pages, 8 1/4" X 11"
English
ISBN: 978-9-88771-494-1
$19.95
Are all monsters creepy and evil, or can they be happy or silly? Can a lion be cute and cuddly, or a monkey stubborn and sulky? Do all robots have square faces? What does a cool robot really look like to you? The What's That Face? series lets children create their own answers to questions like these through interactive activity books that spark the imagination and allow lots of room for creativity! Each book includes 32 pages of blank creature designs for drawing, a number of different detachable mask templates, and sticker sheets featuring whimsical and off-beat facial features specially designed to match the theme. The books are perfect for collage, drawing, coloring and role-playing, allowing young artists to create and become their very own monsters, wild animals, and robots. Collect all of the What's That Face? books to mix-and-match your own crazy creatures! For ages 4 and up.