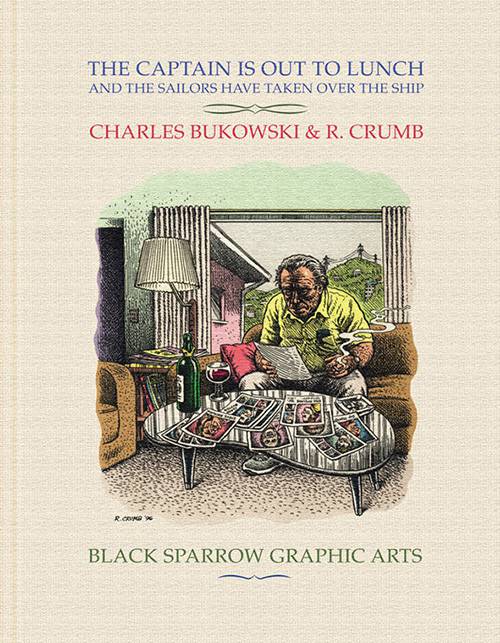 Limited Edition
The Captain is Out to Lunch
And the Sailors Have Taken Over the Ship
illustrated by R. Crumb
Published by Black Sparrow Press
124 pages, Hardcover
11" x 14" (280 x 356 mm)
5 color, 6 b/w illustrations, English
ISBN: 978-0-9644115-2-4
$3000
Any collaboration between Charles Bukowski and R. Crumb is a notable event. Each man is a consummate example of the anti-establishment artist who calls society to task for its foibles and failures. With humor and scathing satire Bukowski and Crumb have exemplified this important tradition.
These unpublished last journals by Bukowski candidly detail the events of his daily life, which R. Crumb has brilliantly illustrated with five full color hand printed serigraphs and six full page black-and-white illustrations.
The five color works are signed by Crumb and tipped into the book to accompany the text. A sixth color work serves as the cover.
The extraordinary printing required over 2,000 presses in 51 colors, and involved over 100 color separations.