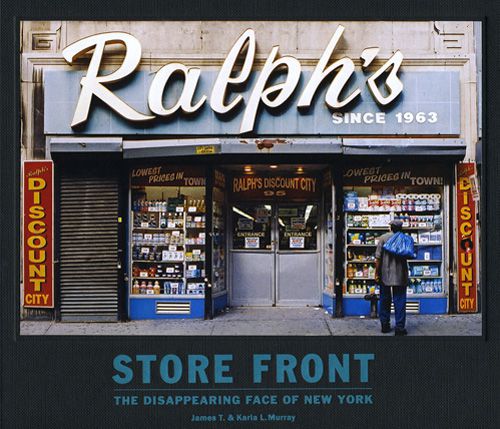 Bestseller
Store Front (Mini)
The Disappearing Face of New York
Published by Gingko Press
336 pages, Hardcover
8 3/4" x 7 1/2" (222 x 191 mm)
246 illustrations, English
ISBN: 9781584234074
$35.00
Reprint coming Spring 2022!
Out of stock
Store Front (Mini) is a new, compact version of the critically acclaimed bestseller Store Front: The Disappearing Face of New York, by James and Karla Murray. The Murrays' brilliant documentation of New York's irreplaceable, generations-old storefronts has made headlines all over the world.
For many of these establishments, the photographs mark the end of a legacy. In the wake of gentrification, vital facets of New York's cultural heritage are disappearing at an alarming rate.
Store Front (Mini) immerses the reader in a virtual tour of NYC at its most authentic. From tiny stores tucked away on narrow side streets to well-known institutions on historic avenues, this book presents the individual images and shop owner stories that together make up a collective history. Up until now, there has been little attention paid to New York's storefronts; this book reverses that glaring omission and makes clear that the spirit of New York City is etched in its facades.
Press
Television & Film
Radio Interview with Jim and Karla Murray
Newspapers & Magazines