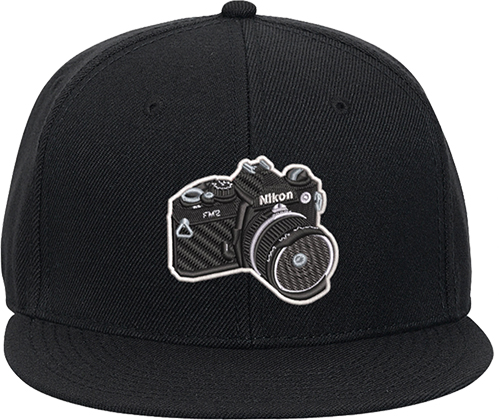 PUSH Snapback Hat
One Size Fits All
ISBN: N/A
$35
Grant Brittain's Nikon FM2 Camera graces the title page of his book PUSH for good reason! In fact there's an homage to the camera on his website here if you'd like to read it. An excerpt follows:
"……in late 1985 I picked up the Nikon FM2 camera body. This camera was a game changer with a faster flash sync of 1/250th of a second, which allowed me to shoot fill flash during the day, even shooting directly into the sun and lighting up the shadows with minimal motion blur. This technical leap changed my photography big time; there were no limits when it came to lighting, and in the next few years I shot some of my favorite, well-lit, images."
In honor of the man, the camera and the book we have produced a very limited number (144 to be precise) of these high quality wool blend snapback hats with the NIKON FM2 boldly embroidered thereon.
One size fits all.