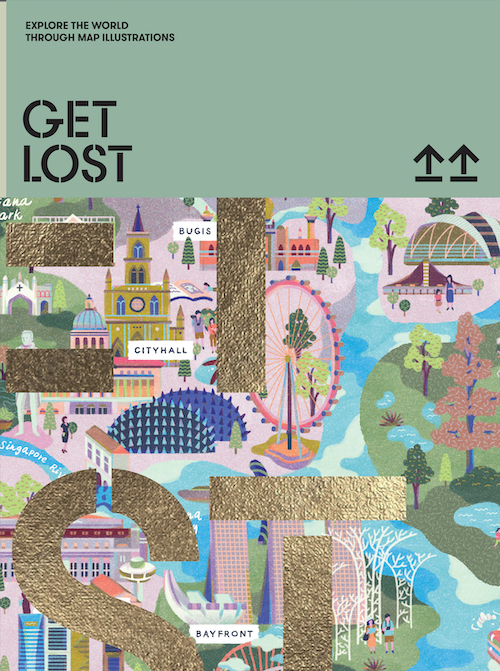 New
Get Lost!
Explore the World in Map Illustrations
Published by Victionary
208 pages, Hardcover
10" x 13"
English
ISBN: 9789887684442
$45
Long before GPS or Google Maps were invented, folded paper maps were our most trusted companions on the road. While traditional maps are becoming increasingly obsolete, there is more to cartography than establishing bearings or a sense of scale. Maps can also be a thing of beauty that appeals to our sense of nostalgia, evoking memories of trips taken – or planned and not yet realized. Illustrated maps hone the ability to bring a place to life through vivid renderings, leaving a unique impression influenced by the artist's own experiences. From iconic landmarks to hidden shortcuts, GET LOST! takes your eyes on a cartographic journey and allows readers to explore the lands within through the skill of the Illustrators included. Categorized by region, readers can experience different illustrators' interpretations of the same place through personal anecdotes and recommendations.