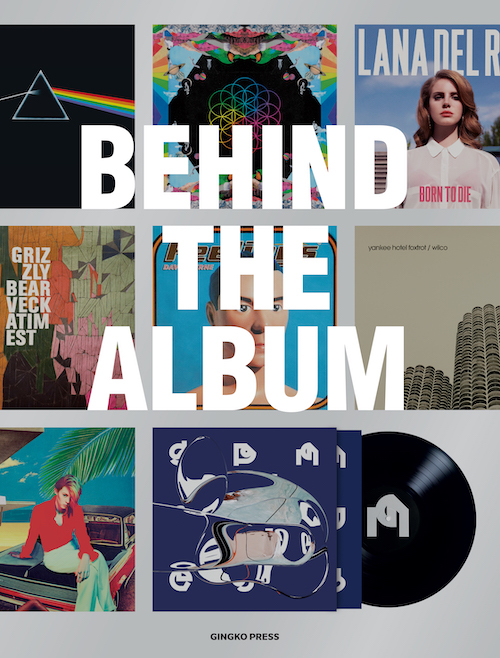 Behind the Album
Published by Gingko Press
224 pages, Hardcover
7 1/2" x 10"
English
ISBN: 9783943330533
$49.95
Featuring 21 designers and studios passionate about music, this collection showcases the best in album design across a myriad of genres. Paired with insightful interviews and essays, the projects in Behind the Album illustrate each designer's vision from concept to cover.
Includes designers such as:
Lawrence Azerrad – Has designed albums for top acts such as Red Hot Chili Peppers (Californication) and Wilco (Yankee Hotel Foxtrot) and also wrote the foreword to the book.
Stefan Sagmeister – No contemporary survey would be complete without the inclusion of Sagmeister's stunning album cover designs for Lou Reed, David Byrne, The Rolling Stones and beyond.
Aubrey Powell – Much of Powell's best known work is photographically motivated (Genesis – The Lamb Lies Down on Broadway, AC/DC – Dirty Deeds Done Dirt Cheap), but perhaps his best known, most recognized cover for Pink Floyd's Dark Side of the Moon was a brilliant response to the band's dictate of a design with NO Photography.
Pilar Zeta – She started from a digital synthetic style of design, but realized her breakout opportunity by designing Coldplay's A Head Full of Dreams by taking a collaborative handmade organic approach with the band's input.
Although Weirdcore is inextricably linked to the bizarre stylings of Aphex Twins, his conceptual work for acts such as Le Dom and Dopplereffekt are equally impactful.
Michael Cina's cerebral, impressionistic works for Ghostly Records is beyond description, see it for yourself within these pages.