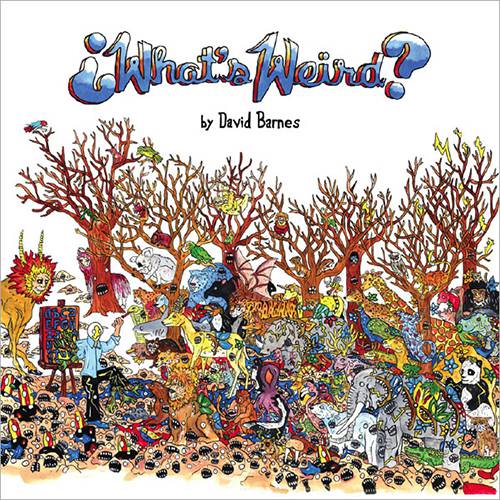 What's Weird?
Published by Polyvinyl
128 pages, Softcover
11 3/4" x 11 3/4" (299 x 299 mm)
150 color illustrations, English
ISBN: 978-0-9833874-0-4
$35.00
David Barnes is a multimedia artist and performer who is best known for his work as artist and art director for his brother Kevin's band "of Montreal." Barnes' visual interpretations of the group's music have manifested in the form of memorable album covers and highly theatrical live performances (featuring costume changes, props, and background sets) all woven from the same thread.
What's Weird? is David's first book, which collects 20 years of his work and brings to light over 100 paintings and hundreds of sketches and doodles unified by a unique style, unexpected characters, dark humor, and an appreciation of the absurd.
Funny and insightful comments about the pieces, written by the artist himself, pepper the book and provide a glimpse into the mind and unique creative process of this fascinating and highly prolific artist — while Kevin Barnes of "of Montreal" provides an intimate foreword. David Barnes has steadily developed a cult following over the past two decades and currently resides in Athens, Georgia.