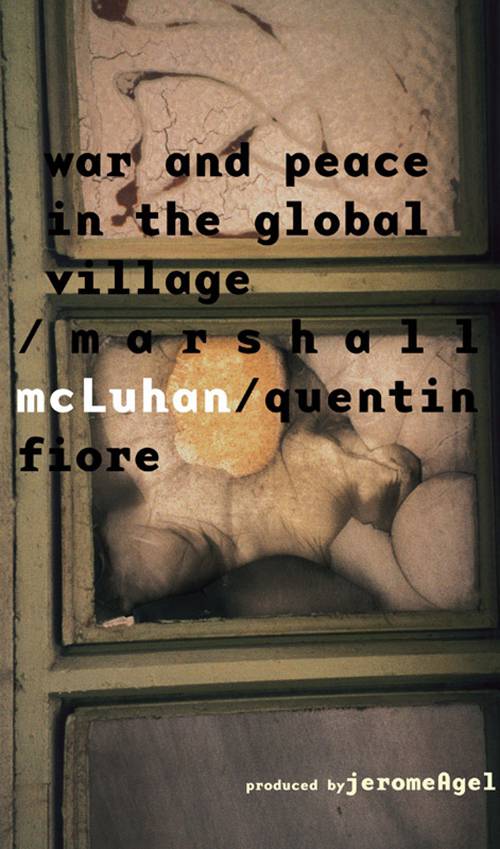 War and Peace in the Global Village
Produced by Jerome Agel
Published by Gingko Press
192 pages, Softcover
4" x 7" (102 x 178 mm)
facsimile reprint, 91 b/w illustrations, English
ISBN: 978-1-58423-074-8
$13.95
Originally published in 1968, this sequel to The Medium is the Massage was so prophetic that it has taken three decades to see how much the book guides our understanding of electric media.
War and Peace in the Global Village is a collage of images and text that sharply illustrates how electric technology "stimulate more discontinuity and diversity and division than the old mechanical society." Interviewed by Playboy magazine a year after the book's release, McLuhan called our era a "transitional era of profound pain and tragic identity quest." "But," he added, "the agony of our age is the labor pain of rebirth." Today, War and Peace in the Global Village speaks to a new generation, and a wider international audience.
Marshall McLuhan's books are published in more than a dozen languages. He is widely considered to be the most original thinker of the twentieth century.
Quentin Fiore is one of America's most distinguished graphic designers and perhaps the most successful of all McLuhan collaborators.
Jerome Agel has written and produced more than fifty books, including original visual interpretations of Marshall McLuhan's and Buckminster Fuller's work.