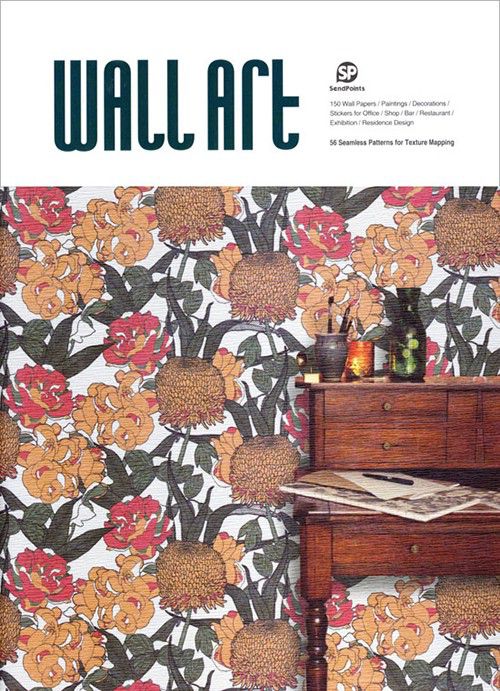 Wall Art
Published by Sendpoints Books Co., Ltd.
256 pages, Softcover
7 1/2" x 10 1/4" (191 x 260 mm)
300 color illustrations, English
ISBN: 978-988-18923-3-1
$35.00
An important aspect of interior and exterior design is attention to the space itself. The designers in Wall Art successfully respond to spatial stimuli and channel their excitement into wall design.
Interior wall design can transmit our tastes, interests, and character to the outside visitor. Walls — no matter what style — can become all-encompassing, exciting environments that set the mood for interactions within a given room.
Wall Art features the finest work of 43 talented design teams worldwide. The cutting-edge designs include various wall-paintings, wallpapers, wall stickers, wall coverings and wall decorations. This book is an invaluable resource of inspiration for professional designers and artists as well as design enthusiasts.
CONTRIBUTORS (FROM A-Z)
Abigail Borg
Aimee Wilder
Alexa Nice Interior

Design 

Bigpen Studio
Branimir Sabljić
Brunella Giannangeli
Camelia Nedelcu
Carol Rivello
Dopludó Collective
D-Bend Design Studio
E-glue
Elizabeth Corkery
Estúdio Romeu & Julieta
Good Wives and

Warriors

Katrin Olina
Kingdrips
LAB261
LeighLeigh
Malene Landgreen
Miss Led
Miss Lee Design
Nawer
Neosbrand
Olefir Zoya
Osborne & Little
Patric Sandri
Reaktor Lab
ROW Studio
RR Army Studio
Sandy Canvas
Skills Division
Staynice
Studio Lisa Bengtsson

AB 
Tim Bjørn Design Studio
Trapped in Suburbia
Undoboy
Urszula Bogucka
UXUS
Vêro Escalante
Victor Sandoval
Wendy Plovmand
woozy
York Wall-covering