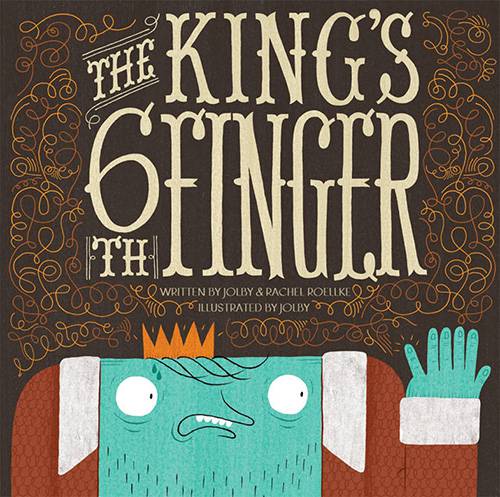 The King's 6th Finger
Published by Gingko Press
42 pages, Hardcover
10 1/4" x 10" (260 x 254 mm)
54 color illustrations, English
ISBN: 978-1-58423-474-6
$16.95
This utterly charming tale relates the story of King Mortimer, a royal plagued by Obsessive Compulsive Disorder who only finds comfort and ease by surrounding himself with the number 5 — be it 5 knights, 5 moats or 5 points on his crown.
One day he awakens to find that he has grown a sixth finger! Woe is he! His wizard is quick to suggest a remedy, but not one without risk. In a state of crisis, he takes advice from far and wide on how to achieve this cure. In turn, a jester, a gypsy, a professor and others present plans increasingly unlikely and complex. Driven to despair, epiphany is at last reached — perhaps his condition is not half so bad…
Beautifully illustrated in full color and with wonderful rhyming verse, The King's 6th Finger will appeal to all ages.