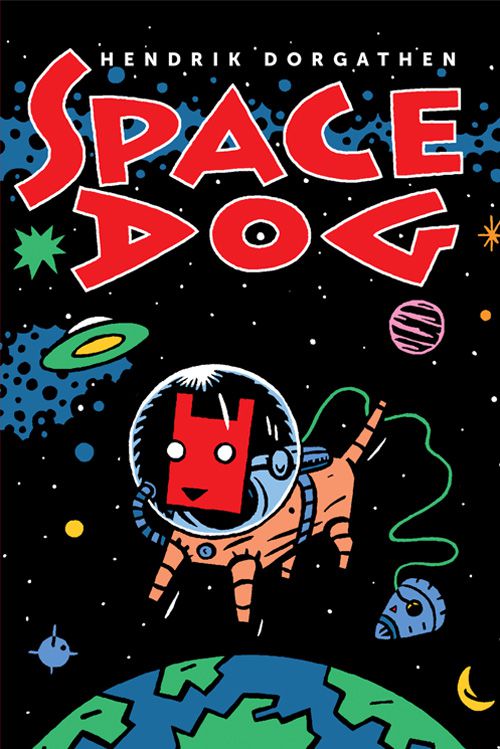 Spacedog
Published by Gingko Press
64 pages, Softcover
5 3/4" x 7 1/2" (146 x 191 mm)
color illustrations throughout, English
ISBN: 978-1-58423-365-7
$12.95
With his pioneering, wordless graphic novel, Space Dog, Hendrik Dorgathen has been hailed as the first illustrator to bridge the gap between comics and art.
Space Dog is the visual tale of a red, nameless dog who starts his life like many farm dogs — in a cushy barn with a litter of brothers and sisters. One day he wanders off the farm, jumps a train to the big city and before he knows it he has been transformed from innocent farm dog to street wise dog-about-town.
After a series of adventures Dog attracts the attention of NASA and is hand-picked to become the first dog in space. That's where the story really takes off. You can join Dog on his extra-terrestrial travels and meet the crazy friends he makes (canine, human and alien) in this superbly illustrated, colorful book — these pictures tell the story without the help of a single word.
Hendrik Dorgathen is a lecturer at the School of Art & Design, in Kassel, Germany. His works have been exhibited as far afield as Germany, Italy, Israel and Turkey.