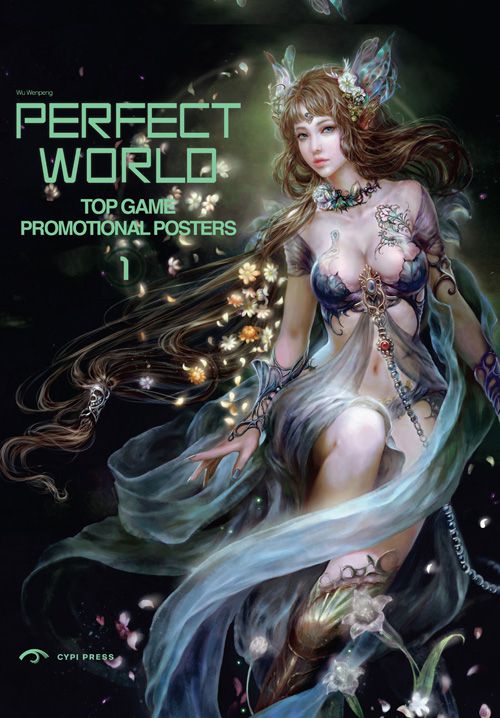 Perfect World
Top Game Promotional Posters
Published by CYPI
168 pages, Softcover
10 1/4" x 14 1/4" (260 x 362 mm)
100 color illustrations, English
ISBN: 978-1-908175-18-2
$29.95
This Fantasy+ collaboration with Perfect World Company is a collection of spectacular promotional posters. Perfect World Company has a well established network of operators and an astonishing number of players. "War of the Immortals 2" is currently one of the most popular 3D games worldwide — second only to "World of Warcraft" in number of online players.
This first volume of the upcoming "Perfect" series presents the company's most-played games in the international market, including "War of the Immortals," "Perfect World International," "Forsaken World," "Torchlight," "RedCliff," and "Pocket Journey" — as well as upcoming titles such as "Dragonsword," "Order of the Dragon," "Celestial Warriors" and "Immortal Dream."
Perfect World (vol. 1) – Top Game Promotional Posters features one hundred posters, scenes and plots, many are released for the first time. The book's large format allows the reader to delve deep into the intricate details of each illustration.
Includes interviews with award-winning designers from the field, for example Fan Junfeng, Liu Maoyong (CG Wolf) and Guo Feng (Grasshopper) on the inspiration, creative process and collaborative work behind their popular game designs.
CONTRIBUTORS (FROM A-Z)
Fan Junfeng
Fan Ming: Winner of Unearthly Challenge 2009
Feng Weirui
Guo Feng
Liu Maoyong
Qu Dian
Yang Liang
Zhang Jingjing
Zhang Ruoxi