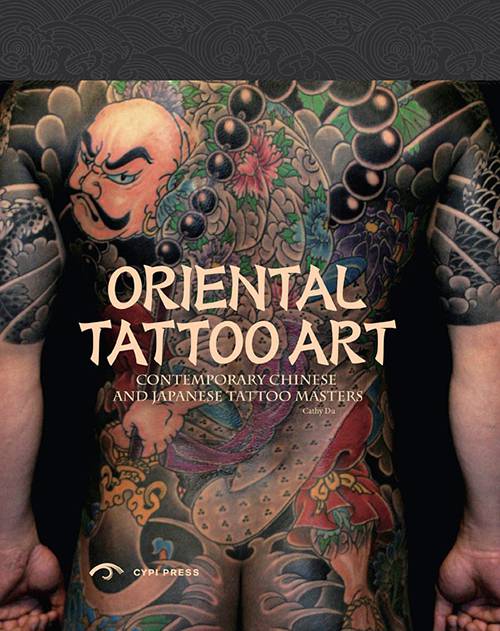 Oriental Tattoo Art
Contemporary Chinese and Japanese Tattoo Masters
Published by CYPI
208 pages, Softcover
8 1/4" x 9 3/4" (210 x 248 mm)
500 color illustrations, English
ISBN: 978-1-908175-05-2
$35.00
The place of tattoos in the cultural milieu of China and Japan today parallels their standing in society in the West in many ways; associations with gangs, outlaws and "degenerate" subcultures are commonly held perceptions. It is, however, the differences which fascinate and illuminate.
Oriental Tattoo Art explores how traditions going back thousands of years have directly informed the development of the prevailing aesthetics in the East. Twenty contemporary artists from China, Taiwan, Hong Kong and Japan talk about their understanding of and practice within the tattoo realm and their finished masterpieces feature prominently.
Tattooed "sleeves" and "suits" are a mainstay as are traditional motifs, including dragons, chrysanthemum flowers, koi, and dramatic landscapes and natural scenes. Historically, tribal, religious and sacrificial motivations informed the earliest tattoos in the Orient, but over time these influences have developed into a fascinating modern discipline. The aesthetic is often copied in the West, but seldom with the depth of tradition or understanding informing the work found in these pages.
CONTRIBUTORS (FROM A-Z)
Assassin Tattoo
Atsushi
Avi
Cang Long
Chen Xinggen
Ding Bao
EN
Fang Zhi
Genko
Jian Yi
Leng Yan
Li Yueliang
Qi Xulong
Shodai Horiren
Tang Chao
Wang Gang
Wang Lei
Wu Shuangquan
Zhang Po