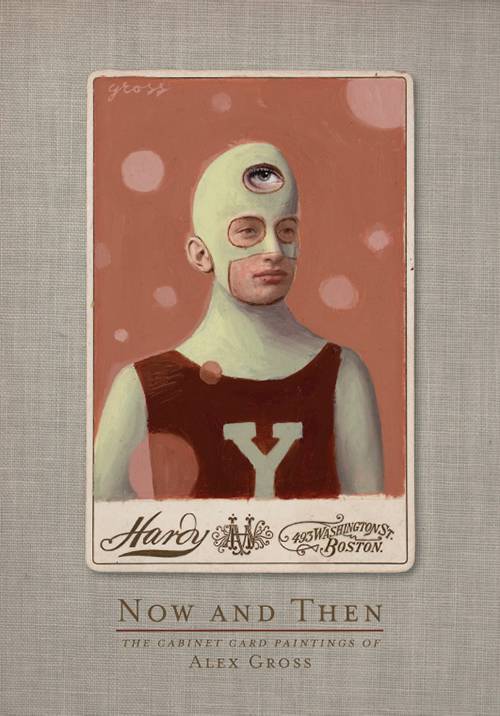 Now and Then
The Cabinet Card Paintings of Alex Gross
Published by Gingko Press
112 pages, Hardcover
5 1/4" x 7 1/2" (133 x 191 mm)
150 color illustrations, English
ISBN: 978-1-58423-487-6
$14.95
Now and Then is the complete compendium of acclaimed artist Alex Gross's mixed media paintings layered on top of antique 19th century cabinet card photographs from portrait studios all around the country.
Released in conjunction with Gross's Spring 2012 show at the Jonathan LeVine Gallery in New York, this gorgeous book reinterprets traditional studio portraiture, translating each image beautifully from the original mediums of daguerreotype and tintype into a completely new image and reimagining the working class faces of the nineteenth century as everything from superheroes to villains, escape artists, animals, wizards, Godzilla, and Darth Vader.
Gross's work is both a testament to the strength and depth of some of the first photographic images of people ever created, as well as proof of his skill and range in creating lasting iconography modern readers will want to savor and collect — just as these images were faithfully collected more than a century ago.