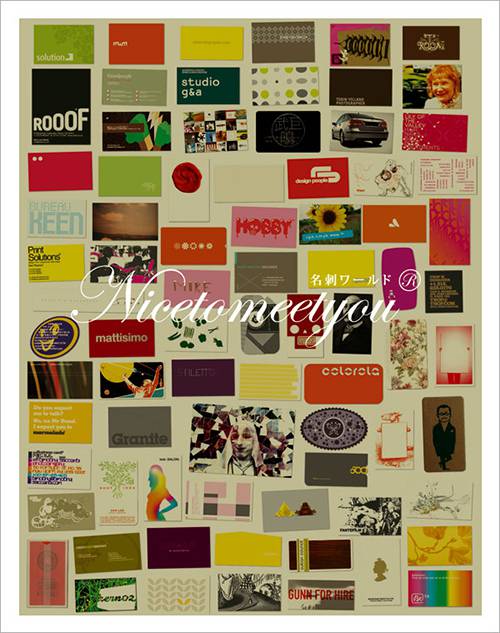 Nice to Meet You
Visual Greetings from Business Cards
Published by Victionary
352 pages, Softcover
6 3/4" x 8 1/2" (170 x 215 mm)
paperback with plastic sleeve, color illustrations throughout, English
ISBN: 978-988-98228-4-2
$39.95
Undertaking the design of a business card, never easy although often regarded as simple, presents quite a challenge for the designer charged with infusing said card with the identity, reputation and character of the person & company being represented.
The well-designed, eyecatching business card can be the difference between the rolodex and the dust bin in an opportunity to further a blossoming network connection or close a deal. It is the proverbial residue of a meeting that retrieves and augments in the recipient's mind an initial or lasting impression.
Nice to Meet You accumulates a great number of design solutions to the business card, showcasing hundreds of cards that stand out for their original use of materials, creative design approaches and specialty printing techniques while successfully addressing the pragmatic needs of the user.
This book is an excellent source of inspiration for everyone looking to get off on the right foot and make a favorable lasting impression.