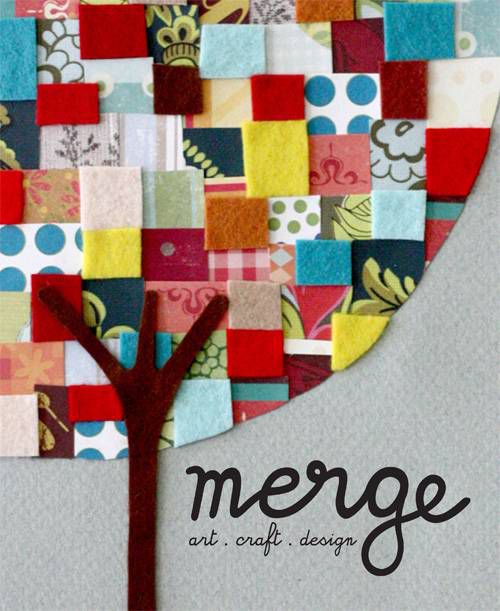 Merge
Art + Craft + Design
Published by Basheer Graphic Books
240 pages, Hardcover
8 1/2" x 10"
color illustrations throughout, English
ISBN: 978-1-58423-398-5
$39.95
Spanning the globe from Asia and Australia to Europe, North and South America, Merge represents the heights to which handcrafted art and design have attained. Possibly the broadest in scope of any book published on the subject, this title wishes to embrace all media, from the impermanence of food to that most controversial and everlasting of substances, plastic.
Whimsical tofu teddies vie for attention with breathtaking fiber art skulls, miniature paintings created on a running fence of carved pencils compete with elaborate paper cutout gowns. Portraits are meticulously produced on a growing number of diverse canvases from hand stitching on fabric to layered packing tape snapshots produced on plexiglass that require a light source to illuminate.
The most captivating art movement of recent years, handmade continues to arrest our attention through the innovative use of new, traditional and recycled materials.
Artists featured include: Sarah Bridgland, Ghostpatrol, Mark Khaisman, Jum Nakao, Atelier Pariri, Naomi Ryder and Julie Vermeille.