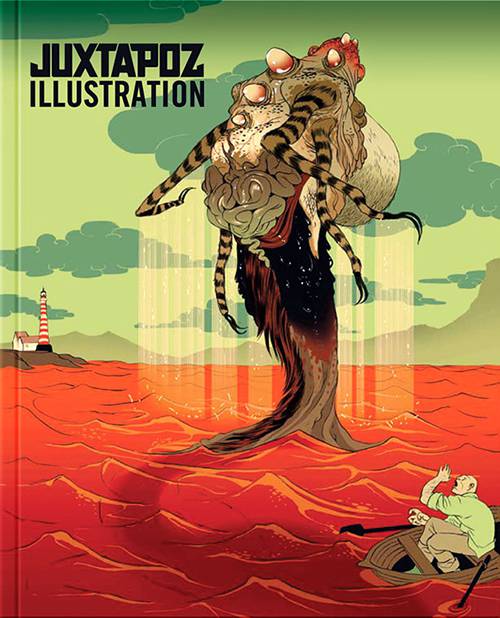 Bestseller
Juxtapoz Illustration
Published by Gingko Press
192 pages, Hardcover
8" x 10" (203 x 254 mm)
150 color illustrations, English
ISBN: 978-1-58423-289-6
$29.95
Juxtapoz Art and Culture magazine was established by California artist Robert Williams in 1994 to document an exploding art movement emanating largely from the West Coast of the United States. In the intervening years, this movement has gone global and Juxtapoz has rebranded and reimagined itself to better represent a generation of artists intent on working outside the ossified art establishment.
In this first volume, Juxtapoz Illustration, artists such as MODE 2, Grotesk, KozynDan, Mike Giant, James Jean, Evan Hecox, Alex Pardee, Jeremy Fish and Morning Breath are briefly profiled and then allowed the space to let their work do the talking.
While all of the artists featured in this volume have experienced professional success and artistic accolades, they remain accessible to the commercial client and art collector alike representing this phenomenal modern movement perfectly.