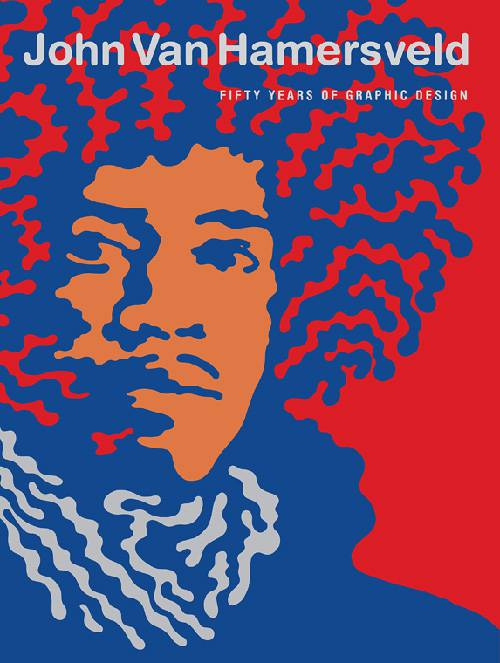 Signed by the Artist
John Van Hamersveld
50 Years of Graphic Design
Foreword by Shepard Fairey
Published by Gingko Press
304 pages, Hardcover
9" x 12" (229 x 305 mm)
250 color illustrations, English
ISBN: 978-1-58423-472-2
$75.00
Signed edition — limited quantities available.
An iconic image has a tremendous ability to influence society, acting as both a symbol for a moment in time and as a harbinger for change. Instantly recognizable, it can become invested with our hopes and dreams, both on a personal and a cultural level.
Creating such work is not mere happenstance, but is thanks to the deliberate choices and groundbreaking talents of a small handful of visionary artists and designers. John Van Hamersveld is one such creator, having produced such timeless images as the Endless Summer movie poster and the Jimi Hendrix Pinnacle poster.
In a career spanning 50 years, Van Hamersveld has graced such magazines as Rolling Stone, Esquire and Billboard with his illustrations and designed album covers for bands such as The Beatles, The Rolling Stones, Grateful Dead, The Beach Boys, Jefferson Airplane, Kiss and Blondie, all the while experimenting with new media and techniques. Few individuals have had such a lasting and ongoing impact on graphic design, popular art and culture.