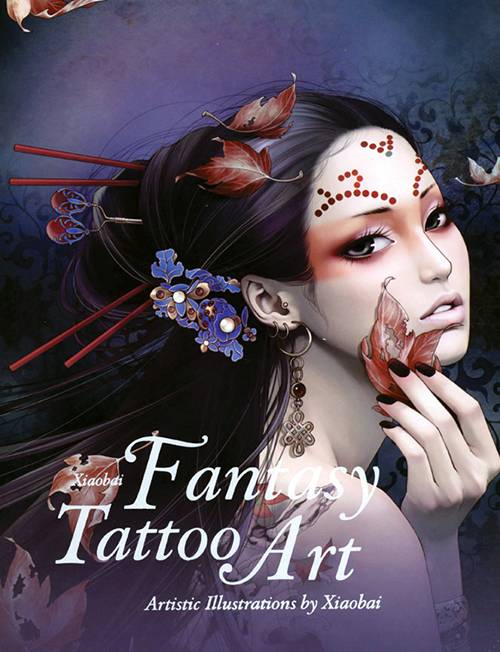 Fantasy Tattoo Art
Artistic Illustration by Xiaobai
Published by CYPI
160 pages, Hardcover
9" x 11 3/4" (228 x 300 mm)
200 color illustrations, English
ISBN: 978-1-908175-08-3
$35.00
Zhang Xiaobai's luxurious paintings exist at a unique junction of fantasy art and tattoo culture. The figures she constructs are beautifully adorned with painted tattoos of traditional Chinese iconography and are juxtaposed against detailed, colorful background scenes.
Beautiful tattooed female warriors prepare for battle, Red Riding Hood-like girls venture dangerously near a forest, a dark queen takes off a kabuki mask, and delicately adorned women repose on beds of bright orange leaves. Xiaobai's paintings incorporate traditional themes with a modern twist, and the book is split into cohesive sections: classic style paintings, dark arts paintings, fantasy paintings, and paintings in a modern style.
Xiaobai is a famous Chinese manga illustrator and a key member of the Beijing Assassin Tattoo Organization; one of her mangas recently won the Gold Medal at the 2011 International Manga Competition in Japan. Fantasy Tattoo Art also includes an appendix of preliminary black and white sketches, which can be used as inspiration for illustrators or tattoo artists.