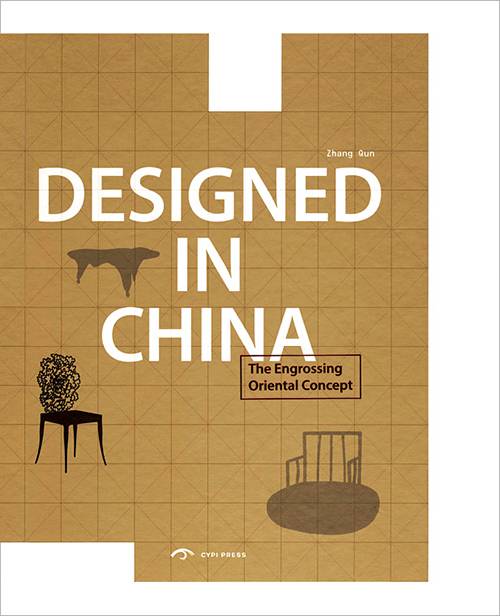 Designed in China
Published by CYPI
256 pages, Softcover
8 1/4'' x 10 1/4'' (210 x 260 mm)
600 color illustrations, English
ISBN: 978-1-908175-13-7
$39.95
As China has emerged as one of the major global economic powers, it has also become a top player in the international design world, and design is encouraged throughout the country by education programs, innovative facilities, and communication briefs on a scope never seen in previous decades.
The result is a revolution of innovation in a broad range of areas including fashion, graphic design, interior design, architecture, and product design.
Designed in China is packed with more than 600 photos of the most exciting projects created by today's top Chinese designers. Covering everything from furniture to lighting fixtures, jewelry, tableware, installations, and wall décor, the designs included in this collection are both contemporary and cosmopolitan, with a wealth of imagery drawn from big city living but still incorporating the functional elegance of traditional aesthetic Chinese design philosophies such as feng shui.
CONTRIBUTORS (FROM A-Z)
ACF
BANMOO
Carl Liu
DA RAN DESIGN
DESIGN-MVW
DOMO NATURE
DUOXIANG STUDIO
FNJI
Jeff Dah-Yue Shi
JIA INC
KM
LEXTO
Liu Feng
MAXMARKO
MORELESS
MRKT
NATURE BAMBOO
OSHADAI
PINWU
SHANGSHANG LIFE
Shao Fan
Shi Jianmin
SMARTWOODHOUSE
Song Tao
Xiao Tianyu
Xie Dong
Xin Yaoyao
YAANG
YEHIDEA
YICHUAN