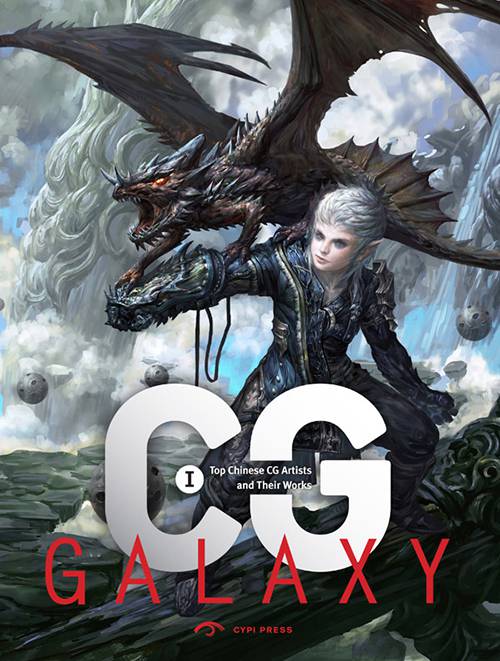 CG Galaxy
Best Chinese CG Artists and Their Works
Published by CYPI
192 pages, Hardcover
9" x 11 3/4" (228 x 300 mm)
300 color illustrations, English
ISBN: 978-1-908175-09-0
$35.00
From the producers of the highly successful Fantasy+ series comes this brand new title focusing on the artwork of Chinese CG art masters. Volume 1 launches the series with a celebration of the best character and scene design for 2D and 3D games.
Whether designed for hand held devices or computer screens, the raw talent and artistry of the work is readily apparent. Elves, dragons, castles and more are spontaneously conceived or reinterpreted to meet the needs of clients or the whims of an ever-changing public.
Interviews with each featured artist provide insight into the challenges of the media and background stories to some of the great artworks rendered within. A welcome addition to the transcendent genre of fantasy art.
CONTRIBUTORS (FROM A-Z)
Bi Hailei
Cai Qiang
Chang Lei
Chen Jiansong
Chen Kai
Du Zhen
Jiang Yu
Jin Zihao
Ju Long
Li Hongbo
Li Kewei
Li Shaoning
Li Yajun
Li Yan
Li Yunpeng
Lin Fukuan
Liu Jingwei
Liu Ning
Liu Rui
Lu Zhenyu
Pu Fugui
Qin Peng
Ruan Zibin
Shen Chen
Shen Zhenzhong
Su Jialang
Wang Di
Wang Jincai
Wang Lei
Wang Shida
Wang Shuai
Wang Sifei
Wu Chenwei
Wu Jun
Xia Lei
Yan Bo
Yuan Hui
Zhang Chen
Zhang Nianzu
Zhang Xiaonan
Zhang Yong
Zhao Enzhe
Zhou Deming
Zhou Juexian
Zou Chaowei