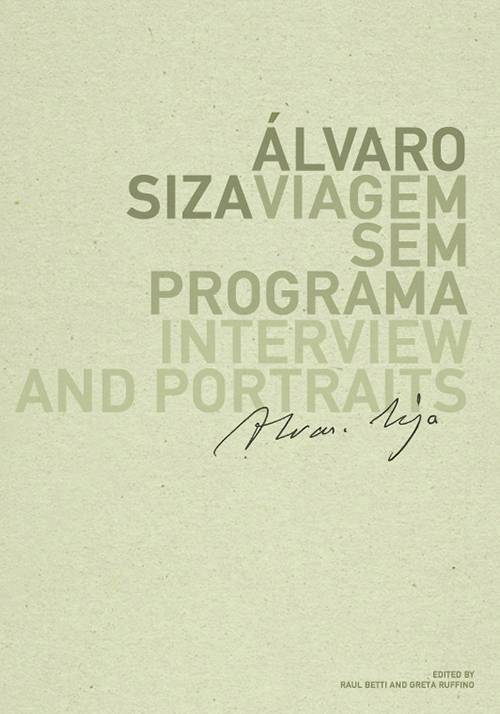 Álvaro Siza
Viagem sem programa / Interviews and Portraits
Edited by Raul Betti and Greta Ruffino
Published by RED Books
168 pages, Softcover
8 1/4" x 11 1/4" (210 x 286 mm)
58 b/w illustrations, English
ISBN: 978-88-88492-22-3
$35.00
Portuguese architect Álvaro Siza has been recognized internationally for his diverse projects that include public housing, public pools, universities, and museums. Over the last fifty years, he has received numerous architectural awards including the prestigious Pritzker Prize in 1992, the Royal Gold Medal from the Royal Institute of British Architects in 2009, and the Gold Medal from the International Union of Architects in 2011.
Álvaro Siza – Viagem reveals another side of this creative mind, collecting in one elegant volume 53 of his loose Indian ink, pen, and pencil drawings which are evocative sketches of people and moments captured during everyday life and travel — that "journey without a plan." The result is a glimpse into the essence of the creative process when pen is touched to paper with no destination in mind.
Printed on ecological papers in Italy using recycled agro-industrial by-products.