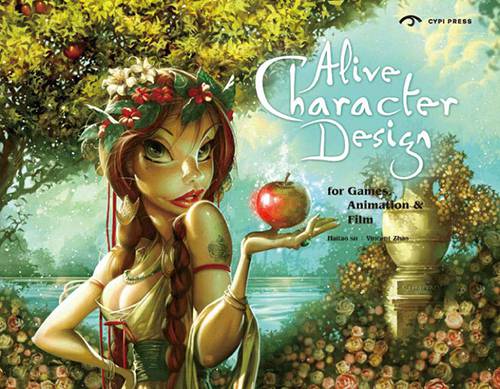 Alive Character Design
Published by CYPI
176 pages, Softcover
10 1/2'' X 8 1/4'' (267 x 210 mm)
350 color illustrations, English
ISBN: 978-0-9562880-7-3
$29.95
Follow this lively and entertaining book as it illuminates the basics of effective character design. Whether male or female, animal, monster or alien — certain rules apply that animate the figure and elevate it from a two-dimensional plane.
Knowledge of anatomy and proportion provides a framework and is crucial to attaining a convincing characterization. Facial expressions and body language complement the whole, conveying emotion and intention through subtle nuances of line and form.
Utilizing a broad assortment of sketches and finished illustrations, the fundamentals of process are revealed — from the divergent contours of gender to the anthropomorphization of animals, from the constraints of morphology on motion to the effects of environment on new species.
A must for working and would-be animators alike!